Spring 2022
Spring Course: March 21 – May 23
Mondays 5:30pm – 8:30pm
Saturday Field Trip Dates: May 7 and May 21
Call or email us for more information:
Brena Seck or call (916) 489-4918.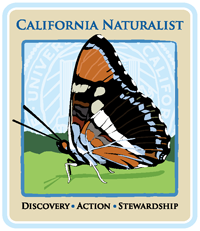 Course Details: This 10-week course uses The California Naturalist Handbook visiting expert speakers field trips videos and project-based learning in addition to presentations from the course instructor to expose you to the natural wonders of California. Upon successful completion of the course you will be certified as a California Naturalist by the University of California and be eligible for four general education credits (CPE Credits) through UC Davis Extension (for an additional fee).
Classes will meet weekly on Mondays from 5:30-8:30pm at the Effie Yeaw Nature Center located in Ancil Hoffman Park where participants will explore the adjoining Nature Study Area. Additionally there will be two required all-day field trips Saturday dates May 7 and May 21.
NOTE: This course is for adults – ages 18+.
Course Instructor: Brena Seck is a Lead Naturalist at Effie Yeaw Nature Center where she has been on staff since 1999. After graduating from University of California at Davis with a degree in Wildlife and Fisheries Biology she worked as a field biologist focusing on birds and small mammals but yearned for a place where she could continue her work on wildlife and interpret nature for people. She discovered the Effie Yeaw Nature Center and it was the right fit! Brena presents a variety of educational nature programs for schools but her specialty is providing Maidu cultural programs which include sharing the stories traditional games and foods and connecting people to the resources around them. She also enjoys interpreting the plants animals and ecology of the American River Parkway to the thousands of visitors who come to Effie Yeaw Nature Center annually.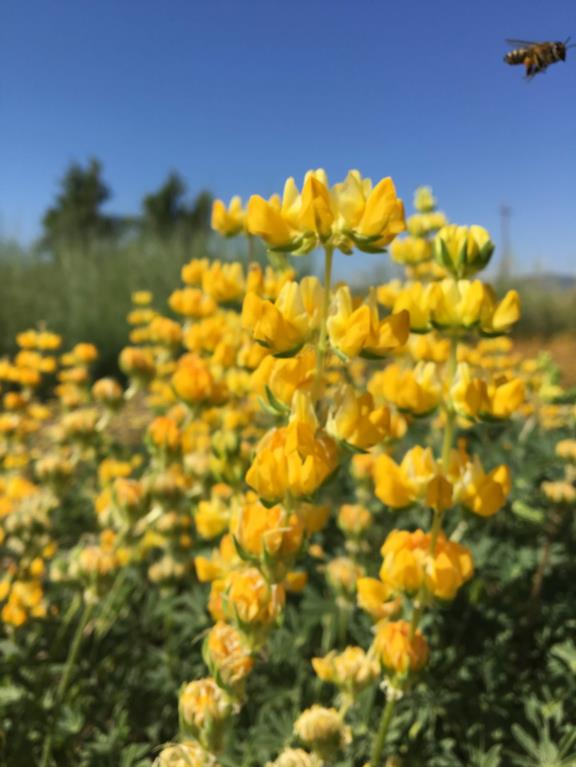 Cost: $435 – Tuition covers weekly classes including on-site field excursions and additional weekend field trips (although transportation is not included). Students must purchase the course text: The California Naturalist Handbook (2013 UC Press).
Participant Requirements: Per University of California course guidelinessuccessful completion of the course and certification as a CaliforniaNaturalist requires:
(1) attendance at all class sessions and field trips (only one absence is permitted with make-up work)
(2) completion of an 8 hour volunteer capstone project
(3) logging at least one observation in iNaturalist
(4) participation in a citizen science project adopted by the class
(5) reading the entire textbook The California Naturalist Handbook
(6) creating a field notebook with entries from all field days (andpreferably more)
(7) completion of a post-course evaluation.

Additionally after the class each participant is expected to consider and hopefully commit to volunteering at least forty hours a year in environmental stewardship education program support or citizen science and record all hours of service in the Volunteer Portal.
Please Read Before Registering
Additional Information: If you plan to earn a California Naturalist certification through this course you are allowed to miss ONLY ONE class. Please check course dates meeting times and read cancellation policy carefully before registering!
Lectures: Monday evenings 5:30pm – 8:30pm March 21 – May 23
Field Trips: Saturday May 7 and May 21
NOTE: Monday evening lectures will be held indoors. Portions of most Monday evenings will also include outdoor time such as activities or hikes. Students will be asked to sign a COVID-19 Health and Safety Agreement in order to participate in this indoor session.
Cancellation Policy: Registrants may cancel up to two weeks prior to the first day of instruction for a full refund minus a $50 administration fee. Cancellations occurring less than two weeks prior to course start date are not eligible for a refund.
This course is now FULL.
Please call or email to be put on an email list for future sessions!
If there are any cancellations or inquiries please contact Brena at BrenaS@sacnaturecenter.net or (916) 489-4918.