The Nature of Things is a science-based program for adults who want to expand their knowledge of the natural world. Most programs in the series include both a seminar and a field study, allowing participants to gain relevant background information before applying their new knowledge or skills out in the field. Our guest presenters include naturalists, rangers, photographers, authors and educators. If you have an interest in science and want to gain a deeper understanding and appreciation of the Sacramento region, its wildlife and history, join us for... The Nature of Things!
Ages 12 to adult
Program costs vary, depending on presenter, subject and number of seminar and field studies included.
Upcoming programs are listed below. To ensure you receive notification about future Nature of Things programs, sign up for our e-newsletter.
Coyote with Guy Galante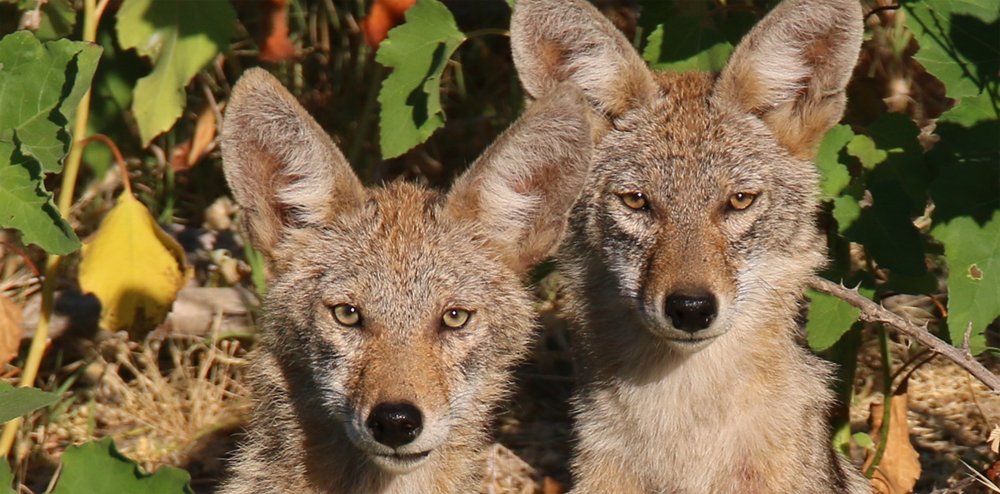 October 27, 2017
Coyote has been culturally significant for many generations and is featured in myths and legends of many Northern Californian native cultures. Today, Coyote still thrives in the open spaces and woodlands of the American River Parkway. Come hear stories and see photographic images captured by presenter Guy Galante who will lead a presentation about coyotes, holistic tracking skills, and how seeking Coyote can lead to a deeper appreciation for and connection with the Parkway, each other, and our selves. Join the field study, a sunrise hike with Guy into the wilds of the American River Parkway. Who knows what will be found!
Seminar - Oct. 27 from 6:30-8:30pm at Effie Yeaw Nature Center
Field Study - Oct. 28 from 7:30-10:30am along the American River Parkway
Speaker Bio: Guy Galante has been studying and photographing coyotes along the American River Parkway for nearly a decade. In the process he has photographed not only coyotes, but the rich bounty of life that lives along and in the river. A former classroom educator, Guy finds deep satisfaction in mentoring youth and adults in the wonders of the Parkway. His goal is to create future stewards of the land through connecting people with nature. His photography work has been featured in state capital offices, Sacramento art galleries, and many homes throughout the region. Some of his photos appear in the new edition of ARNHA's American River Almanac.
Register online using menu below, or call (916) 489-4918.
Note ARNHA Member Discount on Dropdown Menu

For questions about this or other programs - call (916) 489-4918 or Email Us