The Nature of Things is a science-based program for adults who want to expand their knowledge of the natural world. Most programs in the series include both a seminar and a field study, allowing participants to gain relevant background information before applying their new knowledge or skills out in the field. Our guest presenters include naturalists, rangers, photographers, authors and educators. If you have an interest in science and want to gain a deeper understanding and appreciation of the Sacramento region, its wildlife and history, join us for... The Nature of Things!
Ages 12 to adult
Program costs vary, depending on presenter, subject and number of seminar and field studies included.
Upcoming programs are listed below. To ensure you receive notification about future Nature of Things programs, sign up for our e-newsletter.
Writing About Nature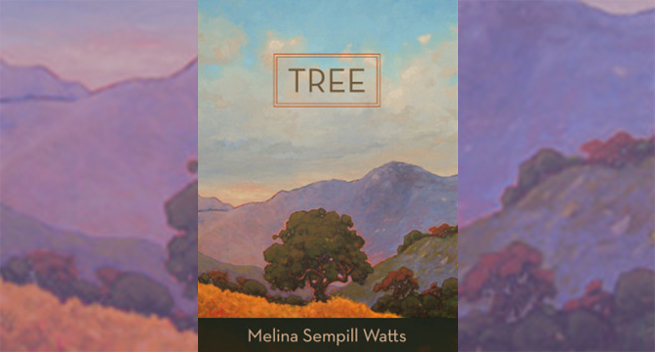 March 04, 2018
In this engaging workshop, environmental journalist and novelist Melina Sempill Watts will discuss writing about nature. Each participant will have an opportunity to talk about story ideas and the group will complete a writing exercise in class. The session will close with a talk about how to get from initial project idea to final, published piece.
Workshop held on Sunday, March 4 from 10:00am to 12:00pm at the Effie Yeaw Nature Center.
About the speaker: Melina Sempill Watts' writing has appeared in Sierra Magazine, the New York Times motherlode blog, Earth Island Journal. Sunset Magazine, Urban Coast: Journal of the Center for the Study of the Santa Monica Bay, the Heal the Bay blog and in local papers such as Malibu Times, Malibu Surfside News, Topanga Messenger and Argonaut News.

Now at the Glenn County Resource Conservation District, Watts began her career in Hollywood as a development executive, writing consultant and story analyst working for such luminaries Frank Marshall, Kathleen Kennedy and Peter Horton and at Dreamworks. She has worked as a watershed coordinator, run a stable and created, marketed and ran Starfish Catering. Watts graduated from UCLA with a degree in history. She lives in Carmichael, California and currently works for the Glenn County Resource Conservation District.
To register online use the menu below, or call (916) 489-4918.
Note Nature Center Member Discount on Dropdown Menu
Name
Phone Number
For questions about this or other programs - call (916) 489-4918 or Email Us
Beginning Birding - Spring Session
March 13, 2018
Interested in birds but don't know where to start? This class will introduce the basics of birding, from binoculars to ethics. In four classroom sessions, we will learn the distinguishing marks of the 100 most common birds of Effie Yeaw Nature Center and the American River Parkway. Photos, many of them taken locally, will be supplemented by the sounds birds make, which are often the best way to find and identify birds. We will have two field trips, where we will see and hear birds in a variety of local habitats. Appropriate for ages 14 and up.
Seminars held on four Tuesdays from 6:30-8:00pm: Mar. 13, 20, 27 and Apr. 3. Seminars will be at the Effie Yeaw Nature Center.
Field Studies held on two weekend days from 8:00-11:00am: Mar. 25 and Apr. 7. Field studies will be in Ancil Hoffman County Park.
Speaker Bio: Rich Howard is a native Californian with a lifelong interest in natural history. Since his first Audubon Christmas Bird Count in 1972, he has enjoyed seeing birds on all seven continents. Rich and his wife Mary, an Effie Yeaw Nature Center docent, have been residents of Carmichael since 1988. Rich retired from environmental consulting in 2013 and has been birding at Effie Yeaw Nature Center almost every week since then.
To register online use the menu below, or call (916) 489-4918.
Note ARNHA Member Discount on Dropdown Menu
Name
Phone Number
For questions about this or other programs - call (916) 489-4918 or Email Us
---
Bird Photography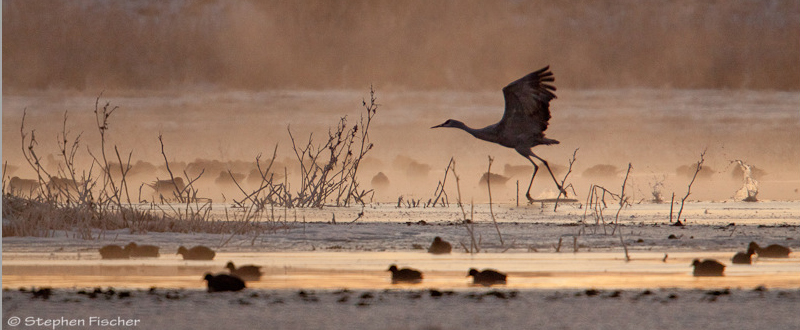 March 29, 2018
Join professional nature and adventure photographer Stephen Fischer for this intensive introduction to Bird Photography. This workshop will cover the essentials for obtaining successful high quality photographs of birds in the wild. Photography skills such as focusing and panning, composition, lighting and weather, and field strategies for successful bird photography, will be discussed.
Seminar on Thursday, March 29 from 6:00-8:30pm at the Effie Yeaw Nature Center.
Field Study on Saturday, March 31 from 7:00-10:00am at Effie Yeaw Nature Center. Nearly full - please call us to register.
About the Speaker: Stephen's photographic experience spans 35 years with beginnings in black and white film. Stephen's photography has taken him through most of Central and Northern California from the Pacific coast to the Sierras, White Mountains, and southwest desert regions, and beyond to Oregon, Nevada, Arizona, Utah, New Mexico, Florida and Alaska. He's photographed birds in the Everglades, and Bosque Del Apache wildlife refuge, and Bald Eagles along the Chilkat River in Haines, Alaska. He recently published the book: Travel Guide to California Photography. His work can be found at: www.stephenfischerphotography.com
Additional Details: DSLR's and telephoto lenses are encouraged in this workshop for some hands on assistance. This program is intended for more mature audiences (ages 15 and older) capable of following along in the discussion of the aspects involved in bird related photography.
Note: the field study is nearly full - please call to register (916) 489-4918.
To register for the seminar only use the menu below, or call (916) 489-4918.
Note ARNHA Member Discount on Dropdown Menu
Name
Phone Number
For questions about this or other programs - call (916) 489-4918 or Email Us