The Nature of Things is a science-based program for adults who want to expand their knowledge of the natural world. Most programs in the series include both a seminar and a field study, allowing participants to gain relevant background information before applying their new knowledge or skills out in the field. Our guest presenters include naturalists, rangers, photographers, authors and educators. If you have an interest in science and want to gain a deeper understanding and appreciation of the Sacramento region, its wildlife and history, join us for... The Nature of Things!
Ages 12 to adult, unless otherwise specified in program description
Program costs vary, depending on presenter, subject and number of seminar and field studies included.
Cancellation/Refund Policy: A 10% fee will apply to refunds for a cancellation made more than 48 hours prior to the event. No refunds will be given if cancellation is 48 hours or less before the event (or post event).
Upcoming programs are listed below. To ensure you receive notification about future Nature of Things programs, sign up for our e-newsletter.
Beginning Birding with Rich Howard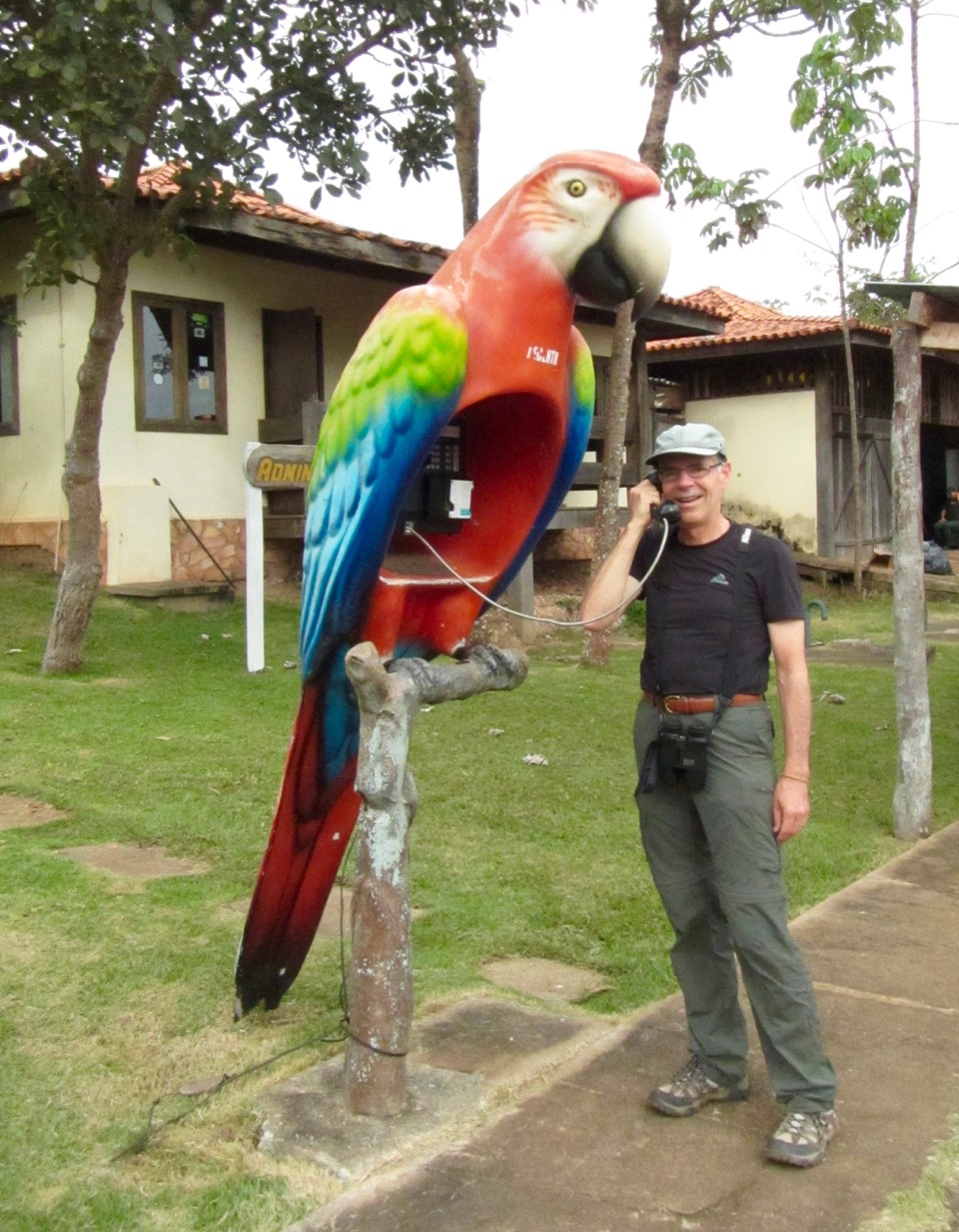 ,
Virtual Lectures
Tuesdays at 6:30 p.m.
May 18, May 25, June 1, June 8, June 15
Interested in birds but don't know where to start?
This class will introduce the basics of birding, from binoculars to ethics.
In five Zoom meeting sessions, we will learn the distinguishing marks of the 100 most common birds of Effie Yeaw Nature Center and the American River Parkway. Photos, many of them taken locally, will be supplemented by the sounds birds make, which are often the best way to find and identify birds.
About Rich Howard:
Rich Howard is a native Californian whose love of birds and nature has taken him to all seven continents. Since retiring as an environmental scientist in 2013, he has visited Effie Yeaw Nature Center nearly every week.
Register Here:
EYNC Member Discount In Drop-Down
Questions?
Contact Sara at SaraT@SacNatureCenter.net or call (916) 489-4918.
Gardening for Pollinators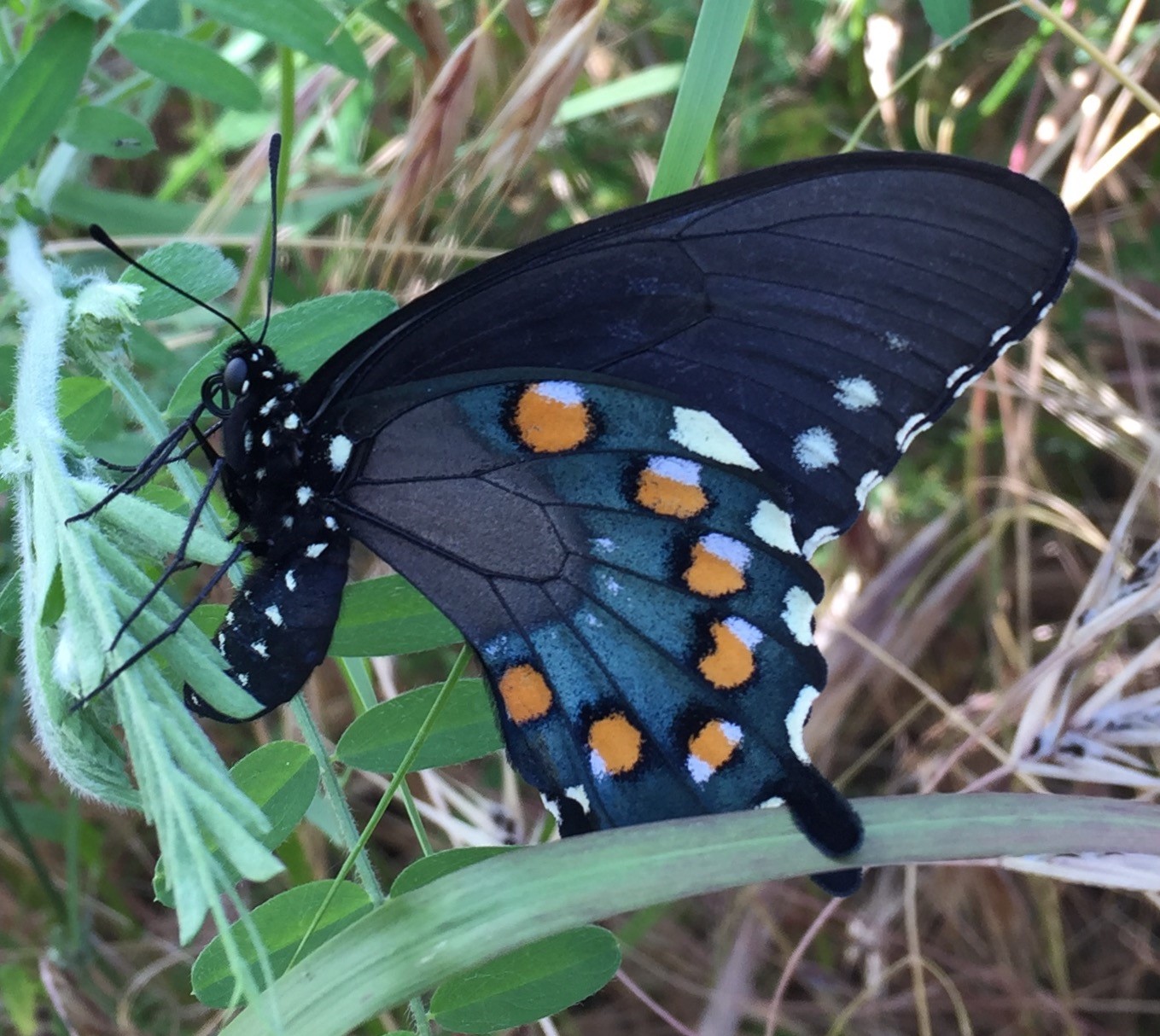 April 20, 2021
Nature of Things Speaker Series - Gardening for Pollinators with Angela Laws
Tuesday, April 20 - 6:30 p.m. - 8:00 p.m.
Join Angela Laws and explore the world of pollinators. Angela will talk about the biology of pollinators and what we know about pollinator declines. There will be focus on monarch butterflies, their conservation status, causes of their decline, and ways we can help pollinators by creating pollinator gardens.
About Angela Laws:
Angela Laws, Ph.D., Endangered Species Conservation Biologist. Based in Sacramento, CA, Angela is working on habitat restoration for pollinators and monarch butterflies in the Central Valley. Her role at The Xerces Society also involves incorporating climate resiliency into pollinator restoration projects. Angela has over 20 years of experience studying arthropods in grassland habitats, including studies of how climate change can affect species interactions. She received a M.S. in Ecology from Utah State University, and a Ph.D. in Biology from the University of Notre Dame.
This will be a Zoom program; links will be sent to registrants in the week before the program.
Register Here:
Note: EYNC Member Discount on Dropdown Menu
Questions?
Contact Sara at SaraT@sacnaturecenter.net or (916) 489-4918
Working With Willow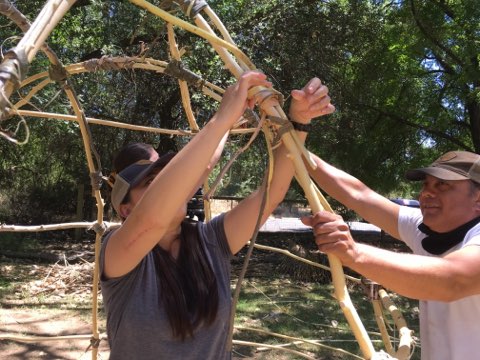 April 24, 2021
Photo taken prior to COVID-19, participants on this program will be asked to wear a facial covering.
Working With Willow - Vince La Pena
Date: Saturday, April 24 8:30 a.m. - 1:00 p.m.
Time: 8:30 a.m. - 1:00 p.m. There will be a break for lunch.
Location: On-site at Effie Yeaw Nature Center


Have you ever wondered what life was like without shopping malls, hardware stores, and grocery stores? You would have to make things for yourself with the resources you could gather from the environment around you. Some of the plants along the parkway have been used by the Native people of this area for food, clothing, and building materials. Join us for a hands-on special program where you learn how to build with willow. Vince will teach the ethics of gathering, how to prepare the willow, hot to construct a frame which will be based of the Nature Center's replica village tule hut.
- This program is physically active. Please be prepared to cut, lift, and bend, and bring food and water.
- We will be going off trail and working outside, please dress accordingly.
- There will be some tools available for you to use, if you have your own hand saw or basic clippers you would prefer to use, you are welcome to bring them.
- Gloves are not required, but you may prefer to bring and wear gardening gloves.
- Please wear a facial covering. Although this program is held outside, there are moments when bending and tying the willows that you may need to step closer than 6 feet from each other.
About Vince La Pena:
Vince La Pena worked as a Park Interpretive Specialist for the County of Sacramento for nearly 12 years. During is work at the Effie Yeaw Nature Center, he was involved witht he Maidu Cultural Heritage Program and oversaw the maintenance of the replica village located along the walkway leading up to the Nature Center. As a naturalist, he worked to increase his knowledge of local flora and fauna. He currently teaches a California Indian Cultural Studies class for a local tribal school. As a member of a Northern California tribe, Vince has always had an interest in preserving traditional ecological knowledge and local Native culture.
Register Here:
Note: EYNC Member Discount In Drop-Down
Questions?
Please contact Sara at SaraT@SacNatureCenter.net or call (916)489-4918.