Ask a Naturalist: Is the Nature Center located on a native village site?
October 22, 2020
Written by Brena Seck

Learn
No, but we are not far from the location of a known village! The Nature Center is situated on land that was formerly a seasonal flood plain, which would not have been ideal for year-round living. The village that you see in the front grounds of the Nature Center is a replica built as a demonstration area for visitors and educational groups.
About a half a mile away, on the bluff overlooking the Ancil Hoffman Golf Course, there was once an established permanent village that the Valley Nisenan (southern Maidu) people referred to as "Yamankudu," which is similar in meaning to our English phrase, "Mountain View". On a clear day, looking east, they had a distant view of the Sierra Nevada. This village site was likely used until the early 1800s, when the arrival of settlers, development, and the gold rush changed the area.
Over time, most evidence of the Yamankudu site likely biodegraded and was not obvious to the untrained eye because most of the structures and items in the village were made from natural materials. In more recent history (early 1970s), this location became the site of the five-acre "Governor's Mansion" property, which today is a private gated community.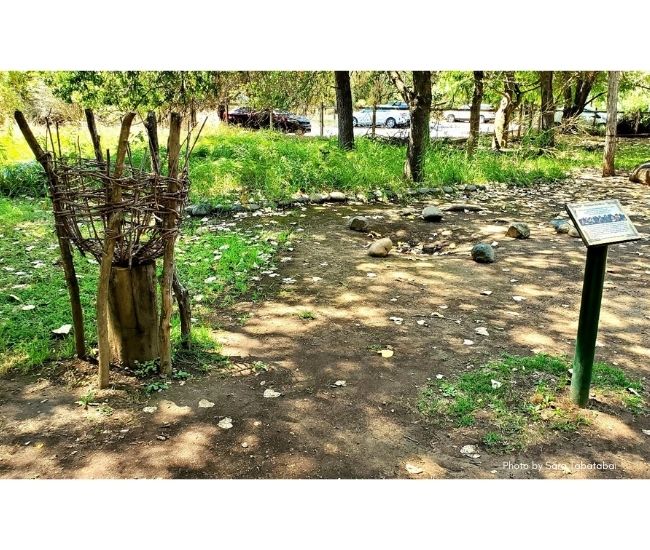 Activate
Next time you're visiting the Nature Center, take some time to explore our replica village demonstration area and read the posted interpreted signs to learn more about this still thriving culture!