The ACORN Magazine
Members receive The Acorn, our quarterly digital magazine, which includes articles and stories about the Lower American River and the plants and animals that call the area home. It also includes information about special events, programs and camps, as well as a variety of photos captured by volunteers and members. Downloadable copies of the newsletter are available back to the summer of 2004 below.
Latest ACORN Issue
The Acorn - Spring 2021
Explore the life of coyotes along the American River Parkway, learn how some of the great birds of our area survive in the city, find out ways to help our native roots by reading about invasive plants and more! Read all about it!
Click to open and download the PDF file.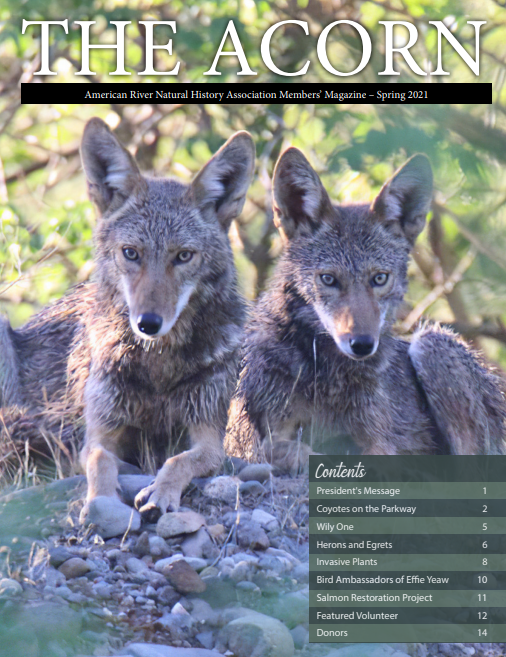 Magazine Archive